It has been almost 50 years since the first computerized training courses developed in the 1960s. Since then, the E-learning industry has gained momentum without a slip, and thanks to the era of digitalization, most of us have experienced online schooling. Though Online education has evolved with multiple modes of teaching, the debate on "Which one is better- LIVE online classes or RECORDED sessions?" is still hot.
For the past few years, E-learning has become a crucial part of our lives owing to the pandemic. In schools, colleges, and corporate training sessions, we have tested different methods of online education. To study the discussion about which mode is best for online learning, let us first understand the differences between live classes and pre-recorded sessions.
Difference between LIVE classes and recorded sessions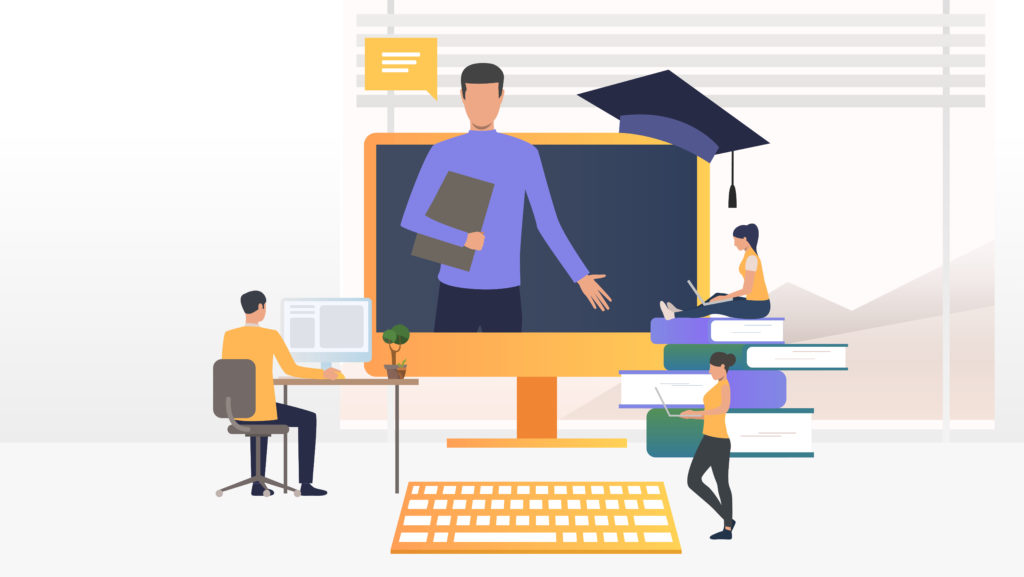 | | | |
| --- | --- | --- |
| Basis | LIVE classes | Pre-recorded sessions |
| Interaction | Live classes offer more interactive sessions. Students can converse with the teacher in real-time, which leads to deeper understanding and better results. | Pre-recorded sessions are not so interactive as the teacher is not present with the student at that moment. |
| Industry use- cases | Discussing industry use-cases is more convenient through a live session as it allows students to ask questions and share their views on the study. | Discussing the case studies via recorded sessions can become monotonous and enigmatic for the students. |
| Doubt clearance | In live classes, teachers can instantly reply to students' queries and add explanations sensing their responses. | Doubt clearance is difficult due to the absence of a teacher in real-time. Students can comment on their queries, but replies may take longer and might not solve their problems. |
| Customized teaching | Instructors can customize their teaching patterns to make sure that every student understands the concept by explaining it in multiple ways. | Customized learning is difficult for pre-recorded sessions as the teacher is not present in real-time. |
Both live classes and recorded sessions have their pros and cons.
While pre-recorded lessons are convenient for students to play, pause, and replay the concept, can they beat interactive LIVE sessions?
LIVE classes v/s RECORDED sessions: Our take on the debate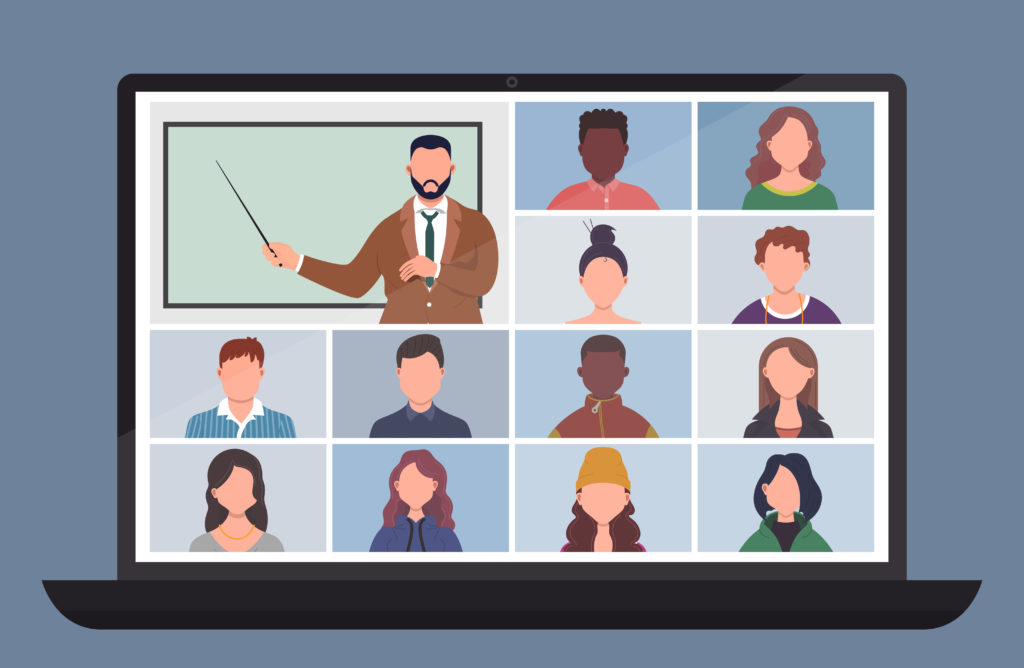 The discussion about "Which method is better for online education, live sessions or recorded lectures" is everlasting. While some people say that recorded lectures are better as they give students the flexibility to study whenever and wherever they want, others believe that live sessions are essential to maintain the quality of online education.
In a research, it was revealed that about 54% of students prefer live classes over recorded sessions. While 40% are comfortable with pre-recorded video lectures, the remaining 6% indicated that they favor both. It also showed that students tend to perform 27% better in academics when the material is taught in live lectures than in recorded sessions.
Another report concluded that nearly 63% of students chose live sessions over recorded lectures because they are interactive and provide instant solutions to various doubts.
To conclude, pre-recorded lectures are more convenient for students, but we cannot deny the significance of human interaction for effective learning. Students often require a mentor's guidance to comprehend a topic and solve the queries associated with it.
That is why we at SkilloVilla provide our students with a curriculum designed by industry masters and aspire to give them value education via live interactive sessions and concept videos.

Mode of teaching at SkilloVilla
We understand the significance of quality education, thus we provide multi-format content designed by industry masters from leading companies to teach our students the practicality of subjects.
Our curriculum includes
Weekly Live lectures by the industry masters for students to understand the implementation of theory in real business problems and clear their doubts.
For example- If students have studied Pivot tables this week, the industry master will interact with them on a live session to share his experiences about the application of the same in his organization.
Concept videos to incorporate in-depth knowledge of the topic.
Quizzes and Projects to check students' progress and test their practical skills.
Extra reading material to provide further insights about the topic.
At SkilloVilla, we provide live interactive sessions on courses like online data science certification, excel certification, machine learning course, data analytics certifications course, and more for learners to experience quality education.
We try to instill knowledge that lasts for long with the help of lifetime access to the course content for our students.
Feel free to contact us for any further information about the courses mentioned above.